Today brought home 4 successes from former O's. First was a member of the inaugural Orioles in 1954. Berry finished his playing career the first year the O's were in Baltimore appearing in 5 games. He still has a fluid signature for being 89 years old!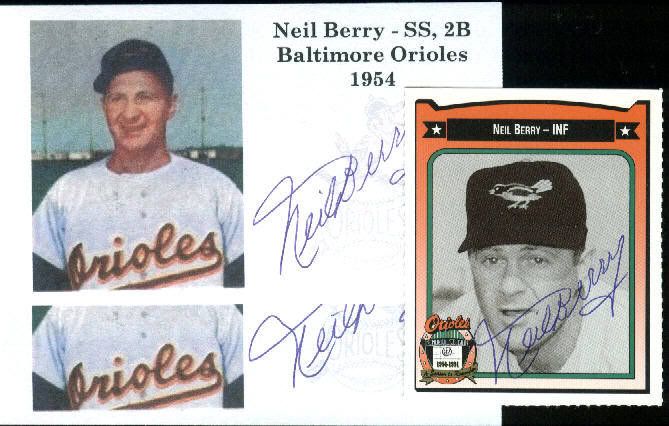 Next came in former All Star Grady Hatton. Grady played with the O's in the 1956 season, his 3rd team of that year. Hatton appeared in 27 games over 2 months with the Orioles.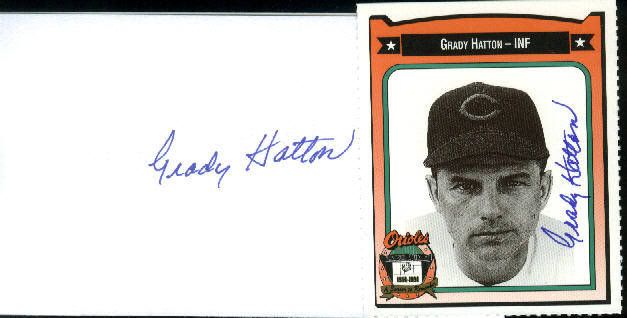 Third was Bobby Molinaro who only appeared with the O's for 8 games in the 1979 season. While he sported a .000 average with the O's, his signature is above average in neatness!
The final success for today was Jay Aldrich. Jay played for the Birds for a couple months in the 1990 season, he signed 5 cards for me in about a week.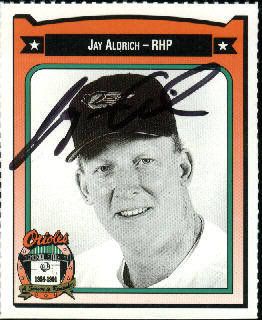 I also received some new additions from a trade over on Sportscollectors.net. In exchange for Tino Martinez and Mike Schooler autos, I received Garrett Olson, Jim Hoey, and Terry Kennedy!