Well Photobucket is acting screwy so I can't post my success from yesterday quite yet but it was former Orioles pitcher and Cy Young Award Winner, Mike McCormick who signed 4/4 c/o home.
Instead I will post some more of my collection (Well I was, but Photobucket is just not cooperating so there's only one).
First is a TTM success from this year of Wayne Gross.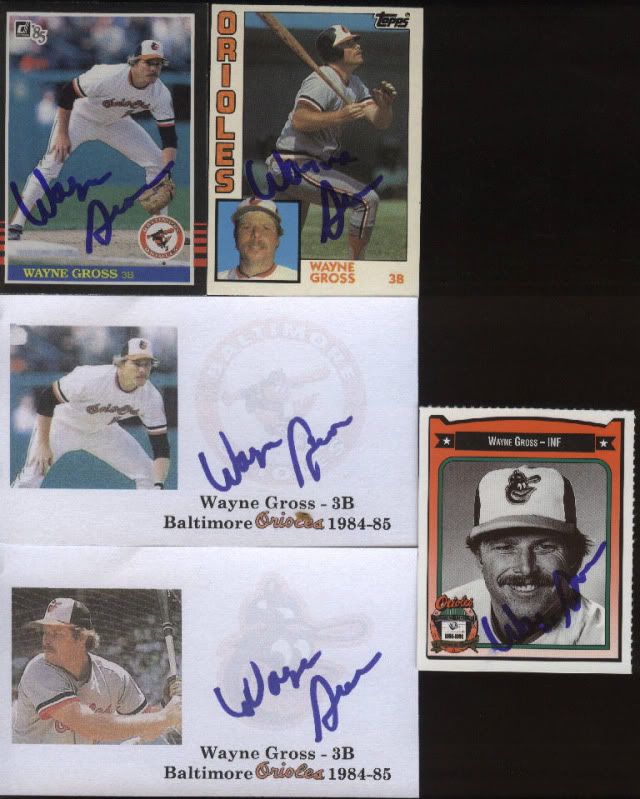 Wayne played 3rd for the Athletics and O's. He was an All Star in 1977, his rookie year. He also made a cameo in the movie Angels in the Outfield.