Hey guys just wanted to share this info I found on a message board. Cal Ripken has a new book coming out called "Hothead". Apparently Borders.com and Barnes & Noble's website are both selling pre-order autographed copies for about $16 plus shipping. If you can find online discounts online you can't get it even cheaper. I bought one at Borders with 40% off with this code:
valid through 2/14/11: BGU1523U.
Pretty nice deal for a Cal Auto! Well I just wanted to share a couple of autos. Couple of big additions to my collection and actually a success, it's been a while!
First, in honor of Roberto Alomar's nomination to the HOF I wanted to share my 1996 All Star baseball signed by him. This was at a local thrift shop for $6 and I thought it was just the ball but flipped it over and saw Mr. Alomar's signature on the sweet spot! Robbie was one of my favorite players as a kid and needless to say I didn't hesitate one second on purchasing it!
Via eBay I secured a few tougher O's autos and just ones I needed. My favorite pick ups were the tough Glenn Davis. I was able to swap out my Astros auto'd card for a new and improved O's auto!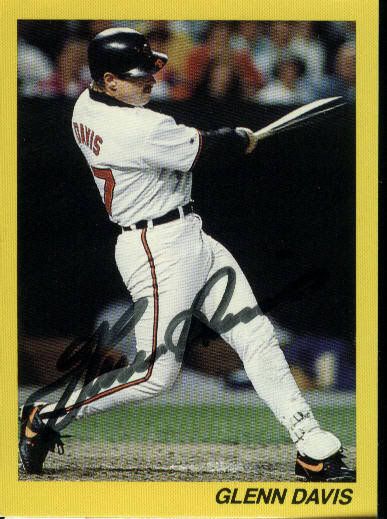 In addition, I was able to add another HOF'er to my collection and an auto I've just been waiting to get at a reasonable price, Eddie Murray. Another great O's postcard in my collection, it came in a lot with Earl Weaver, John Loewenstein, Pat Kelly, Gary Roenicke, and Ken Singleton. For under $20, I added Eddie and Loewenstein to my collection. Can't beat that price!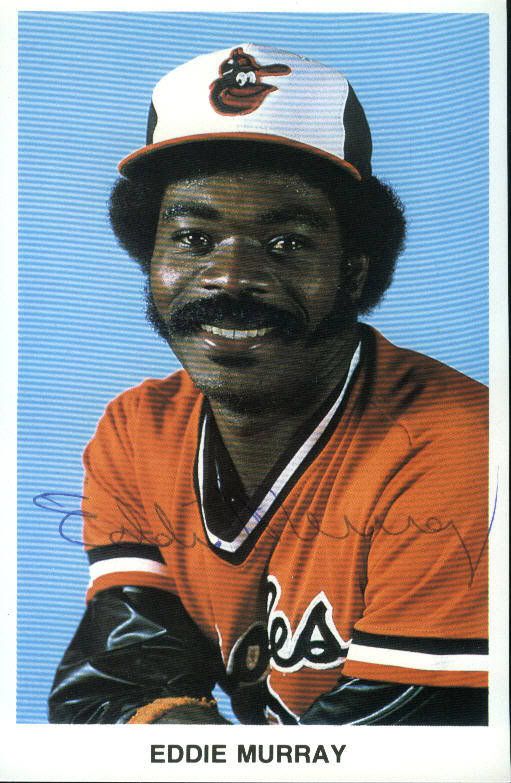 Finally a TTM success! Rex Hudler signed 2/2 for me in a couple of months and added another Crown card to my set!